BL271
Regular price
$349.00 AUD
Regular price
$399.00 AUD
Sale price
$349.00 AUD
Unit price
per
Features
ARAMID DEMONSTRATES
No melting point – degradation starts at 500 degrees Celsius
Low flammability
High tenacity
Good resistance to abrasion
Good resistance to organic solvents
Non conductive
USED ON VICTORIAN CFA FIRETRUCKS.
For more information about our Wool and Aramid Personal Protection Blankets, visit https://www.creswickwool.com/staying-safe-during-a-bushfire
Exceeds the AS4824 standard 
780gsm
Protects from Thermal Heat
Country
Australian Designed and Tested Proudly cut and finished in Creswick, Australia
Fibre
25% Aramid 75% Wool
View full details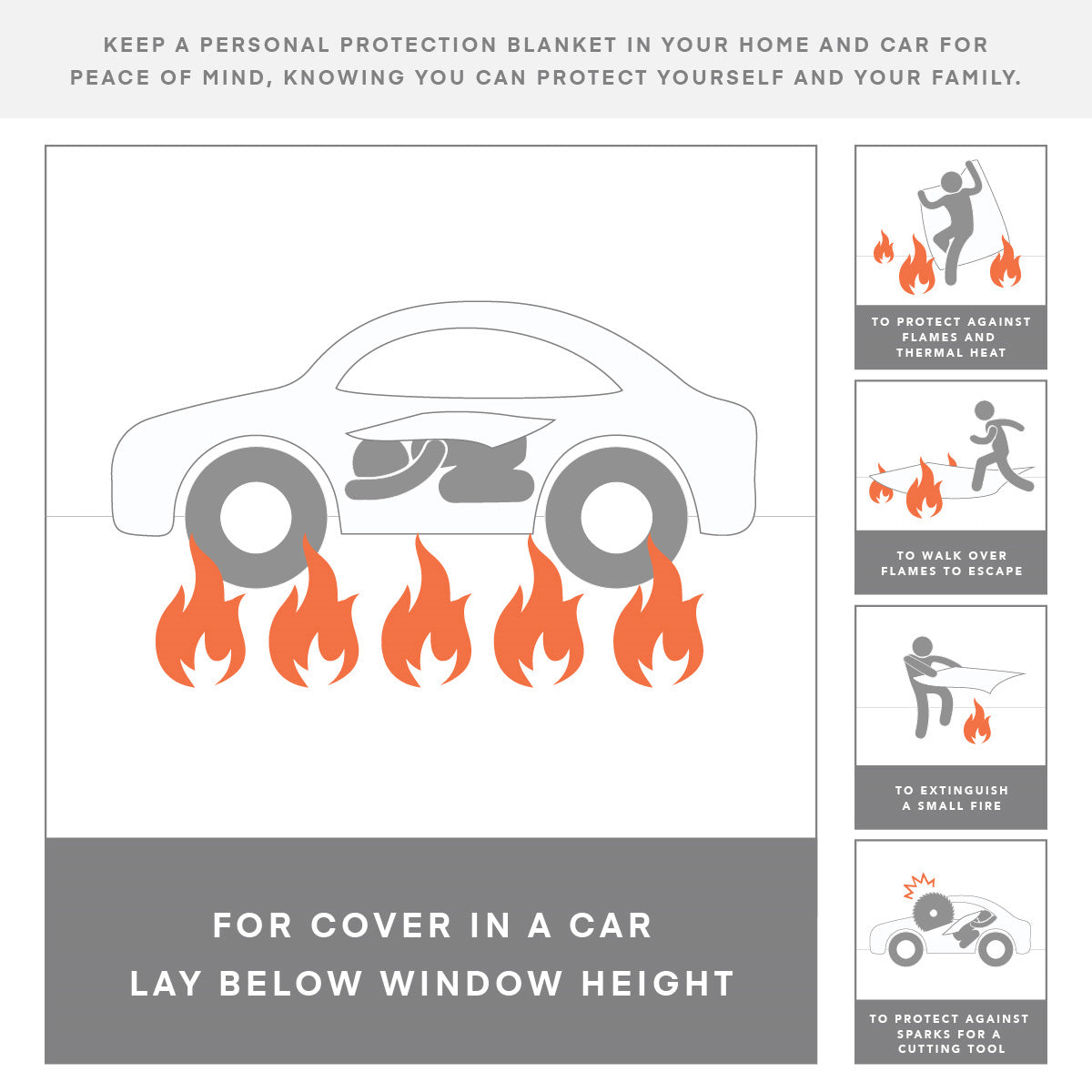 Creswick's personal protection blankets are more than just your ordinary woollen blanket, with the addition of Aramid they offer better protection than any other blanket on offer in Australia.

Used on CFA firetrucks, the DC10 Personal Protection Blanket features a composition of 25% Aramid and 75% Wool. Aramid is known for its strength and heat resistance making it the perfect fire protection blanket during bushfire ember attacks and radiant heat, an essential item for anyone living in a fire-prone area.

If safety is a priority, keep a fire blanket in your home and car for peace of mind, knowing you can protect yourself and your loved ones. 

Aramid – What is it?

Aramid fibres are a class of heat-resistant and strong synthetic fibres (high-density nylon). This fibre, which handles similarly to normal textile fibres, is characterized by its excellent resistance to heat, as it neither melts nor ignites in normal oxygen levels. It is used extensively in the production of protective apparel, air filtration, and thermal and electrical insulation as well as a substitute for asbestos.
If you would prefer to speak to someone over the phone, please call us on 1800 338 837 and we can assist. Our office hours are Monday to Friday, 9.00am to 5.00pm.