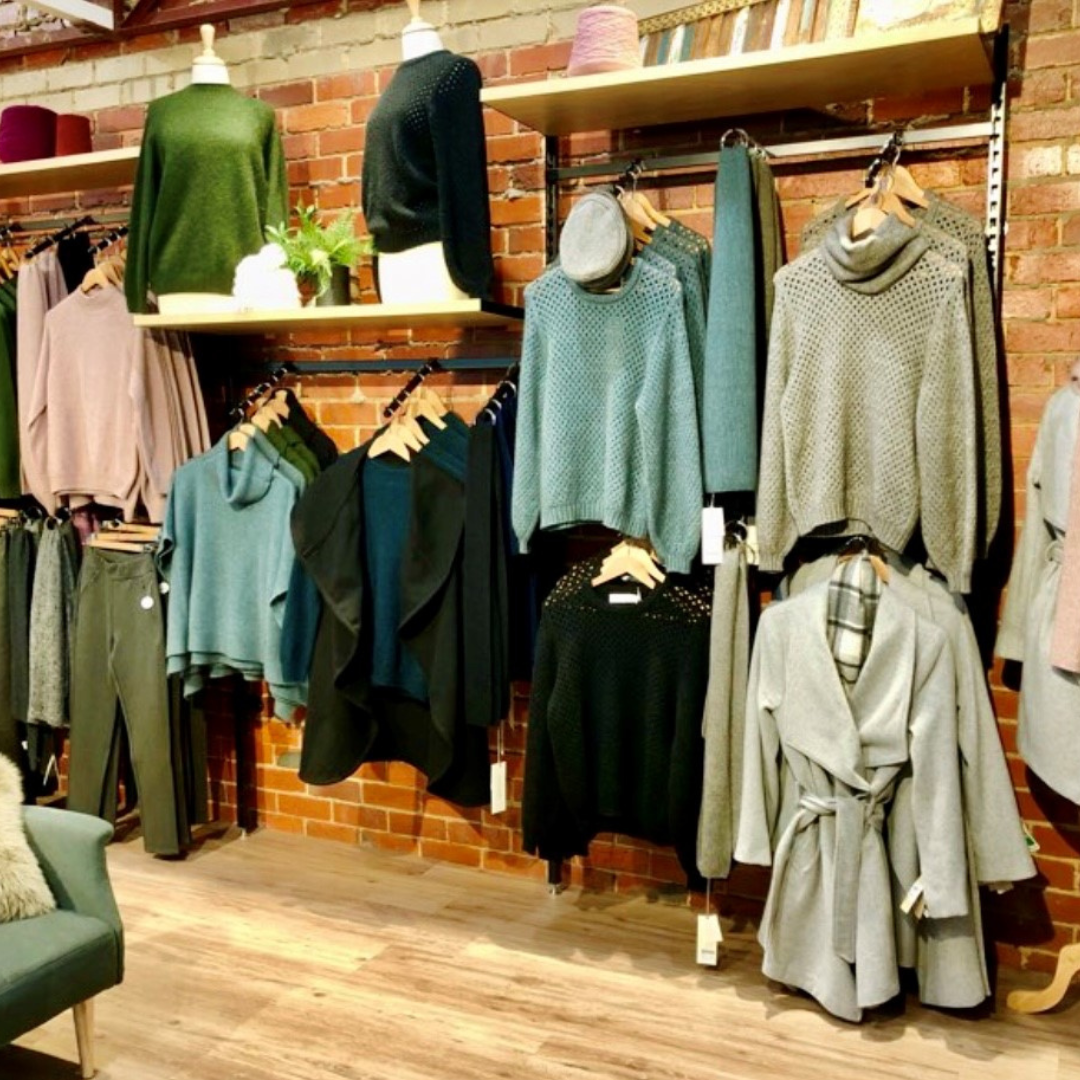 Healesville
Monday
10:00am - 5:00pm
Tuesday
10:00am - 5:00pm
Wednesday
10:00am - 5:00pm
Thursday
10:00am - 5:00pm
Friday
10:00am - 5:00pm
Saturday
10:00am - 5:00pm
Sunday
10:00am - 5:00pm
213 Maroondah Hwy
3777
Australia
Location
Healesville
No trip to Healesville is complete without a visit to Creswick!
The Creswick Healesville wool clothing store is as gorgeous and tranquil as the picturesque town it sits in. You might come in for something specific, but customers often find themselves browsing the shelves and enjoying the laid-back atmosphere for much longer than expected! 
Not only is our store home to some of Creswick's finest alpaca homewares, Merino wool and possum fur apparel, as well as bamboo-based t-shirts and other high quality materials, but our wonderful staff are also more than happy to assist you with any queries you may have. 
Whether you're just passing through Healesville on your way into the Yarra Ranges or taking a break from the road to stay here for a night or two, no trip to Healesville is complete without a visit to Creswick for a luxurious, Australian-made souvenir. 
Turn your living room into an inviting area to relax in with a genuine alpaca rug, or warm up your hands with a snug pair of possum fur gloves for those icy mornings. 
When it comes to women's clothes in Healesville, Creswick has got you covered
Aside from being the eco-friendliest fabric in the world, bamboo clothing is light and comfortable to wear, suitable for all seasons, breathable and absorbs moisture. We stock an extensive range of men's and women's bamboo clothing in various shapes, sizes, colours and styles to suit everyone's preferences, ideal for any season. 
Our possum fur range is sure to be some of the most comfortable apparel you've ever worn, while Creswick alpaca quilts and clothing tick all the boxes – alpaca fibre is sustainable, environmentally-friendly and incredibly soft, silky, durable and luxurious! 
To have your pick of some of the most comfortable and fashionable women's wool clothes in Healesville, swing by Creswick today.
Email us:

Email us for general queries, including marketing and partnership opportunities.

Call us:

Call us to speak to a member of our team. We are always happy to help.

Support

Check out helpful resources and

FAQs