PLANNING A TRIP TO REGIONAL AUSTRALIA THIS SUMMER?
Family travels may take you to a bushfire prone area. By keeping a Woollen blanket in your car, you are taking an essential precaution during the warmer months, and keeping your family safe while visiting these areas.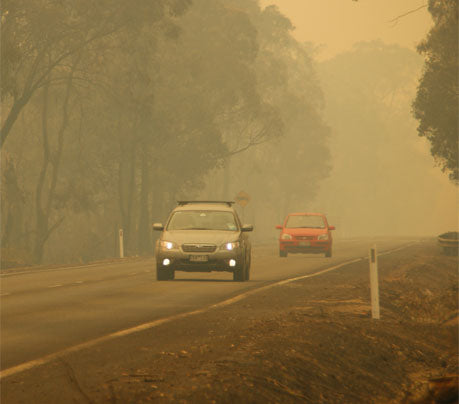 CFA RECOMMENDS
To increase your chances of survival in a car, CFA recommends covering up with Woollen blankets and get down below window level – this is your highest priority.
Refer to CFA website for more details on how to stay safe in the car:
Check here
HISTORY OF CRESWICK PRODUCT DEVELOPMENT
Over years of tireless research in conjunction with Fire Authorities, Creswick Woollen Mills have developed a world class safety product.
The unique fabric blends high quality Australian Wool with Aramid, a specialised synthetic fibre with exceptional strength and heat resistance properties.
Shop Now
Customer Feedback
I was thrilled to learn that Creswick Woolen Mills are the makers of the proper fire blankets our firies use. Heavy, durable, just the sort of thing you want to be underneath if the worst happens. We keep them in our Ute.
Alison S.
Exactly as advertised. Medium weight wool blanket plenty big enough, with the additional benefit of being used as a protection blanket in case of fire.
Troy C.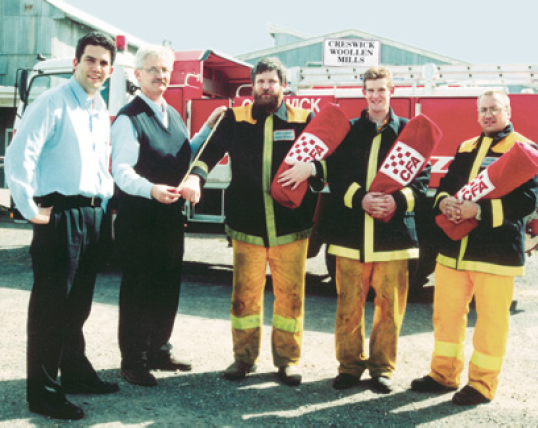 CUSTOMER STORY
They climbed into the truck, sent out mayday calls and turned on overhead sprinklers to protect the cabin.

They wound up the windows, pulled down reflective curtains to repel the radiant heat and wrapped themselves in fire-retarding blankets.

As the fire raged around them, the three men kept asking each other if they were all right.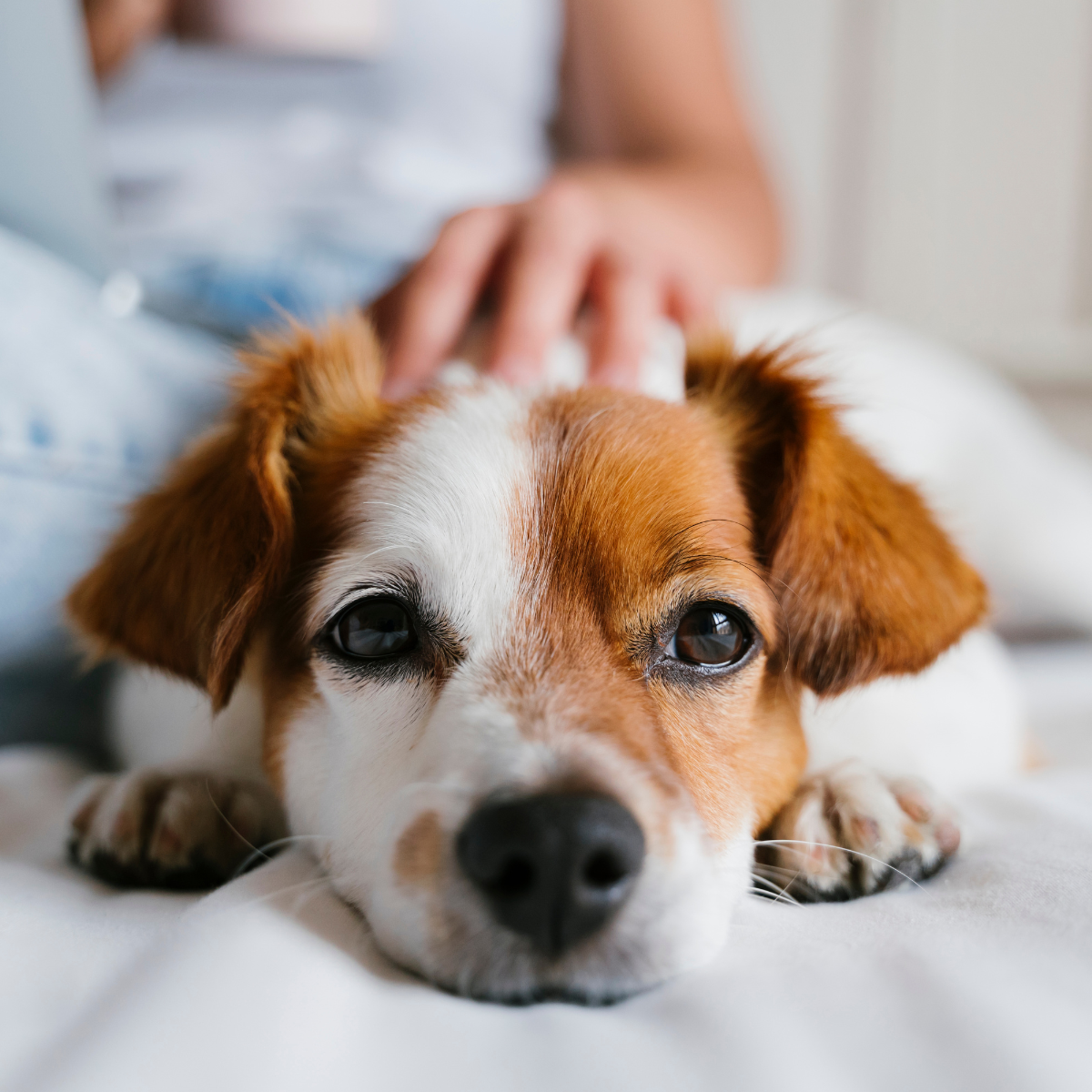 HOW TO CARE FOR PETS IN A FIRE SCENARIO
Heat stress in dogs and cats occurs when they are unable to maintain their normal body temperature on a hot day. On all hot days, especially on Extreme or Catastrophic fire risk days, keep your pets as cool as possible. Keeping your pets comfortable on a hot day is your responsibility.
More info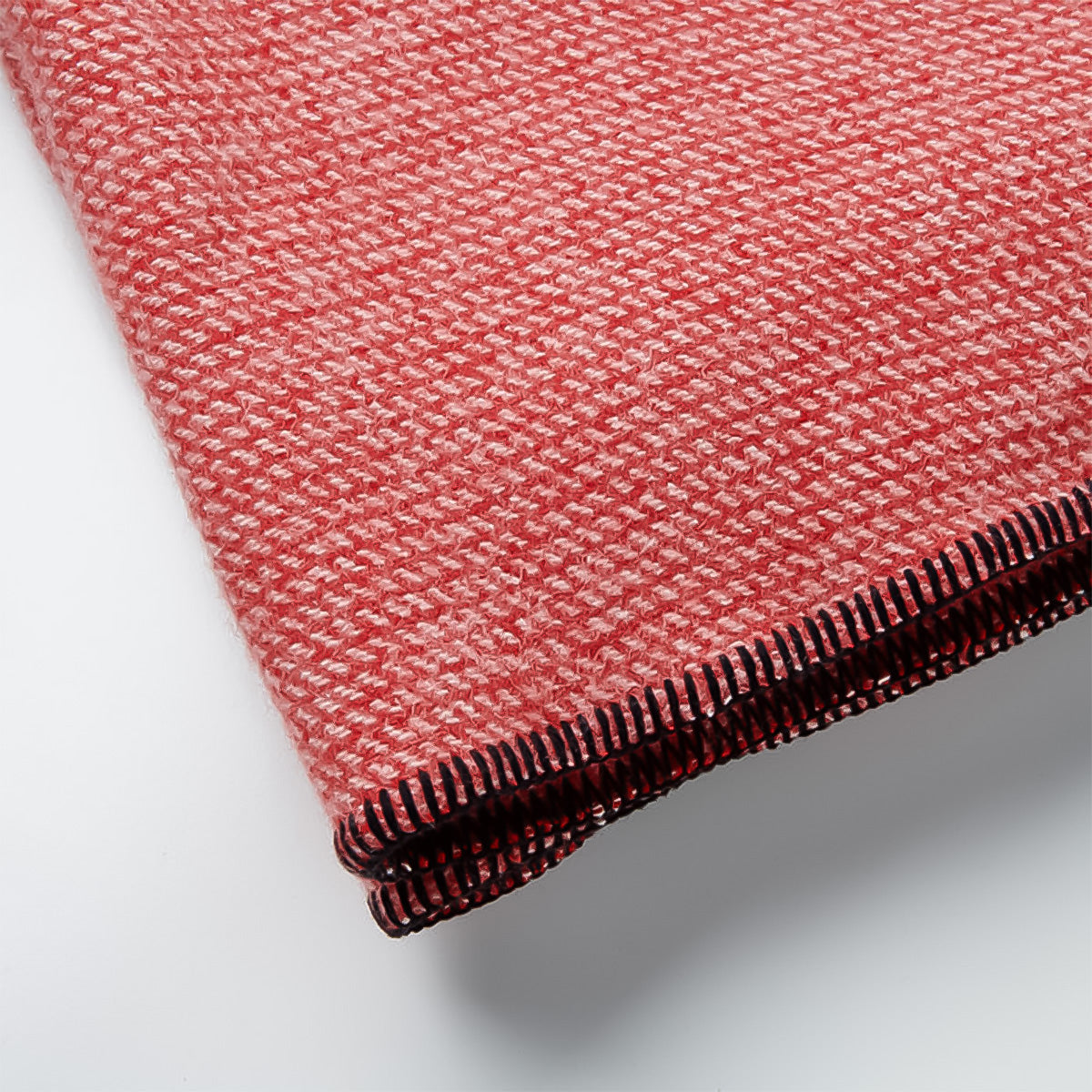 WHY IS WOOL SUCH A GOOD PROTECTOR FROM HEAT
No melting point – degradation starts at 500 degrees Celsius
Low flammability
High tenacity
Good resistance to abrasion
Good resistance to organic solvents
Non conductive
Our blankets exceed the AS4824 standard for Wildland Fire fighting, recognised by Australian Fire Authorities. The Wool Aramid blankets are used by Fire fighters across all Australian States and Territories.
Shop Now