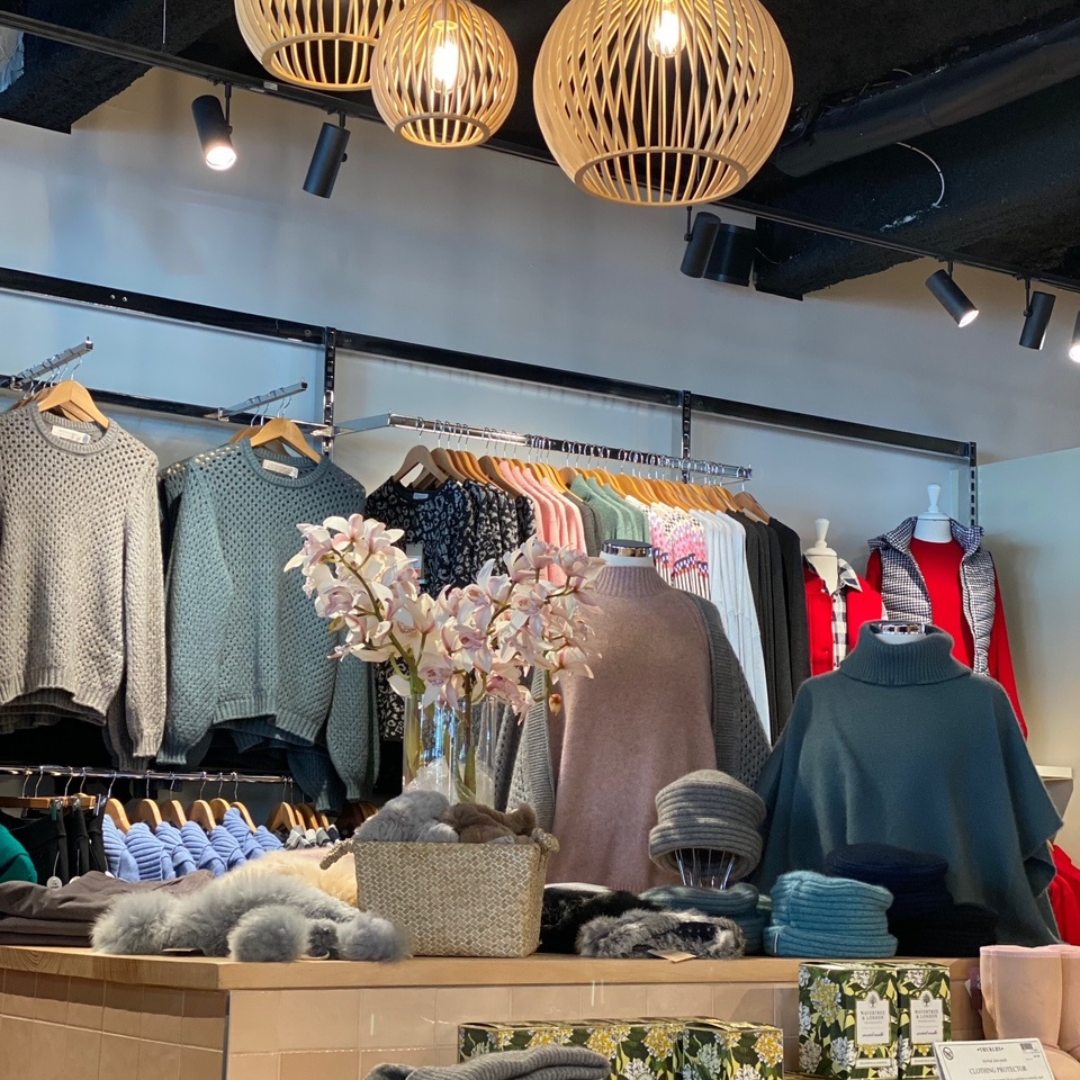 Camberwell
Monday
9:30am - 5:00pm
Tuesday
9:30am - 5:00pm
Wednesday
9:30am - 5:00pm
Thursday
9:30am - 5:00pm
Friday
9:30am - 5:00pm
Saturday
9:30am - 5:00pm
Sunday
10:00am - 4:00pm
Shop 2-3, 3 Prospect Hill Road
3124
Australia
Location
Camberwell
Visit our store at Shop 2-33 Prospect Hill Road, Camberwell Victoria 3124 and explore our range of women and men's apparel, accessories and homewares.
Our Camberwell store is home to Creswick's latest clothing range and a great supply of homewares, picnic and accessories.  Our products are made from the finest quality alpaca, possum fur and bamboo, so you can rest assured your newest garment or quilt is durable, eco-friendly and long-lasting.
Conveniently located on Camberwell's bustling Prospect Hill Road, this store is your go-to destination for all your winter clothes, accessories and homewares, as well as an impressive selection of spring apparel for men and women alike.
Swing by the shop today and speak to our friendly staff about your clothing needs, or simply browse our stunning range of bedding and outdoor homewares products. We stock everything from luxurious picnic rugs for dining out on the grass on a sunny day, right through to beanies, throws and scarves to keep you rugged up and cosy on a chilly winter night.
The Ultimate Natural Fibre Mattress
Come to our Camberwell sotre to experience for yourself, the unique natural fibre experience of our exclusive Creswick Natural Sleep Beds.
Proudly handcrafted in Australia from sustainable, high quality and non-toxic materials.
LANA mattress has been designed without compromise and offers a truly indulgent and restorative sleep. 
As experts in natural fibres, we bring a combined 100 Years of passion and experience into your home, providing a beautifully natural and luxurious sleeping experience.
Plus, you can take advantage of our 120 night Comfort Guarentee and our Deliver, Collect and Recycle Service.
Come and experience the difference today.
ABOUT THE SUBURB - CAMBERWELL
The green leafy and affluent suburb of Camberwell in Melbourne's east was established in the 1880s and features a three road intersection known as Camberwell Junction (named after the similar three road intersction in the south London district of Camberwell).  
The trendy Prospect Hill Road Precinct is the oldest part of the suburb still bearing evidence of the Gold Rush days of the 1860s in the grand architecture scattered about. Shoppers and diners flock to Camberwell Junction for an eclectic mix of food, drink, entertainment and shopping experiences, including Camberwell Market.  Camberwell is serviced by five railway stations, supported with tram routes – and is a bustling hub of shops, cafes, restaurants, bars and shops.
A visit should include going to Camberwell Market, strolling through the strip shops, having a bite to eat at The Meat & Wine Co. and then  a cocktail at Bar Noone.  Camberwell really does has something for everyone!
Email us:

Email us for general queries, including marketing and partnership opportunities.

Call us:

Call us to speak to a member of our team. We are always happy to help.

Support

Check out helpful resources and

FAQs